Removals in Didcot
In conclusion, moving can be a daunting task, but with the right help, it can be a smooth and stress-free process. In Didcot, there are various types of removals services available, including home removals, office removals, and national removals. The moving process in Didcot involves an initial consultation, preparing for the move, and loading and transportation. Hiring a professional removals company in Didcot has numerous benefits, including time and cost-effectiveness, safe and secure transportation of belongings, and professional packing services.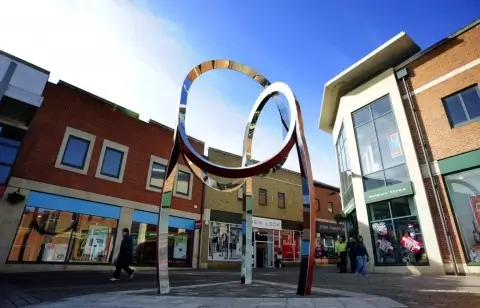 About Didcot
Didcot is a railway town and civil parish in the ceremonial county of Oxfordshire and the historic county of Berkshire. Didcot is 15 miles (24 km) south of Oxford, 10 miles (16 km) east of Wantage and 15 miles (24 km) north west of Reading. The town is noted for its railway heritage, Didcot station opening as a junction station on the Great Western Main Line in 1844. Today the town is known for the railway museum and power stations, and is the gateway town to the Science Vale: three large science and technology centres in the surrounding villages of Milton (Milton Park), Culham (Culham Science Centre) and Harwell (Harwell Science and Innovation Campus which includes the Rutherford Appleton Laboratory).
If you are looking for the best removal companies in Didcot, give us a call or use the Get a Quote option and we will provide a great price to you. Our prices are extremely competitive for the level of service we offer, we are a company that can deliver on value for money.
Removal Service in Didcot
House Removals
House removals are a common activity among people who are moving to a new location. This process involves packing and transporting all the belongings from one residence to another.
Office Removals
Office removals refer to the process of relocating a company's business premises to a new location. This can be a daunting task as it involves the transfer of equipment, furniture, and other essential.
Packing
A packing service typically includes the use of high-quality packing materials such as boxes, bubble wrap, and packing paper. Professional packers are trained to pack items in a way that maxim.
Storage
Storage of furniture is a critical aspect of home management that requires careful consideration. Whether you are moving to a new house or simply decluttering your living space.