Removals in Banbury
The cost of removals in Banbury can vary depending on a number of factors. One of the main factors is the distance between the old and new properties. The further the distance, the higher the cost. Another factor is the amount and weight of belongings to be transported. More belongings will require a larger vehicle and more manpower, which can increase the cost. Additional services can also affect the cost of removals. For example, using a packing service or storage facility can increase the cost. However, these services can also save time and reduce stress, making them a worthwhile investment for many homeowners.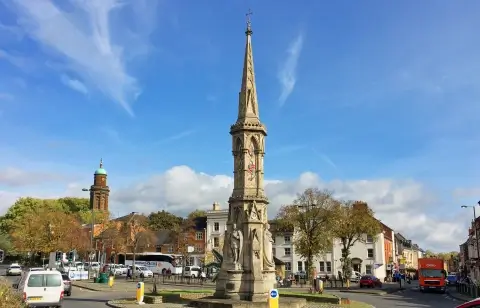 About Banbury
Who was the "Fine Lady" in the nursery rhyme that rode to Banbury cross? Nobody knows for sure; our guess is Queen Elizabeth 1st with all her close connections to Oxfordshire. What we do know is that Banbury is steeped in history and a lively, bright place to live. Sat on the oxford canal and with a great commercial hub it is perfect for anybody from any walk of life. Just 2 minutes from the M40 the location is not bad for both Birmingham and London too.
If you are looking for the best removal companies in Banbury, give us a call or use the Get a Quote option and we will provide a great price to you. Our prices are extremely competitive for the level of service we offer, we are a company that can deliver on value for money.
Removal Service in Banbury
House Removals
If you require the perfect house move around Banbury then don't hesitate to call Movers Direct. We will make the whole experience as seamless as possible. We pride ourselves in everything we do, and our wealth of experience should guarantee you a stress-free house move.
Office Removals
As Banbury is such a commercial hub within Cherwell and north Oxfordshire it can often be necessary to move or upgrade your business premises. If this is the case, then we are here to help. Please contact our office removal experts to discuss your requirements or get a online quote today.
Packing
If you would like to take even more stress out of your house move then why not ask us to pack for you. We can offer a wide selection of packaging options; we can supply all packing materials meaning you will have to do very little indeed.
Storage
Do you need Storage around Banbury? We can help with that too! We can offer a selection of storage sizes depending on your requirements. Just get in touch to find out options and prices from movers direct.