Removals in Amersham
In conclusion, removals in Amersham offer a range of services to make the moving process easier. Whether you are moving house or office, a professional removal company can help with planning, packing, and transporting your belongings. Using a packing service can also save you time and effort, while ensuring that your belongings are packed safely and securely. By choosing a reputable removal company, you can have peace of mind knowing that your move will be handled efficiently and professionally.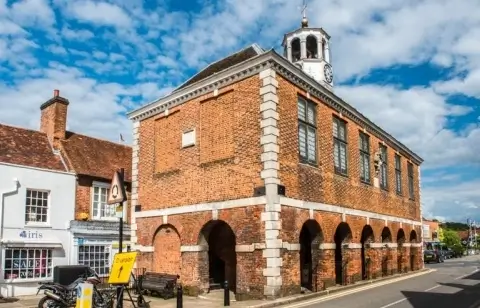 About Amersham
Amersham is a very quaint town that is split into both New and Old. Some buildings in the idyllic "Old Town" date as far back as 1450. The Town is beautiful and offers all the services and amenities you may need. Amersham is perfectly located just 20 minutes from the M25 making it a great option for commuting anywhere around London. What makes Amersham even more perfect is how its surrounded on all sides by the stunning Chiltern hills.
If you are looking for the best removal companies in Amersham, give us a call or use the Get a Quote option and we will provide a great price to you. Our prices are extremely competitive for the level of service we offer, we are a company that can deliver on value for money.
Removal Service in Amersham 
House Removals
Your house move is our "Bread & Butter", from the moment you decide to retain our services we can guarantee you that you are using a company that is both professional and courteous. Our aim is to make your home move as stress free as possible.
Office Removals
If you have an office or commercial premises either in or around Amersham, please do not hesitate to call us. We can assist you in moving premises anywhere nationwide. We offer a polite and efficient service that is second to none.
Packing
Struggling to find time? At Movers Direct we offer a full packing service. We can supply all packing materials required or you can choose to use your own packing materials.
Storage
We can facilitate storage both locally to Amersham and further afield, if you should require storage of any kind please contact us and we discuss your options and budgets with you.