Removals Company Milton Keynes
From a single item to a full house move, packing service, storage, we have the right services for you. Get your instant quote online today!.
Fully Insured
We are fully insured to protect your possessions to keep your mind at ease
No Hidden Fees
You only pay what you have been quoted by us, No hidden fees
Price Match
If you find a cheaper quote elsewhere, We promise to price match 
48 hr Cancellation
Cancel up to 2 days before your move without any charge
Removals in Milton Keynes
Need a Bespoke Milton Keynes Removal Company? Choose Movers Direct
Movers Direct is renowned for being one of Milton Keynes leading removal companies. We are the best choice you could possibly make if you are looking for removals in Milton Keynes.
Why? Because we have moved hundreds of customers in Milton Keynes and its surrounding areas.
Budget House Removals 
Our premier moving services offer affordable prices and the most cost-effective house removal solutions to fit your budget. If you need a moving company in Milton Keynes, then Movers Direct are here to help.
What We Offer
Here at Movers Direct, we offer nationwide domestic removal services. Our passionate staff is the reason behind our success and they are experienced and knowledgeable in undertaking a complete range of removal services. We offer tailor-made services for our customers in Milton Keynes.
Whether you need packing, storage, house removals, dismantle and reassemble, man and van service or advice, give us a call today and we will be happy to help you out. Whatever your move requirements, we can help you. We are here to offer the best service possible to all our customers in Milton Keynes.
About Milton Keynes
Milton Keynes is a large, lush green town in Buckinghamshire, England. Located about 50 miles North-West of London, the town is noted for grassy banks and thickest of willow, pine, and dogwood. It is known by the name "city in the forest" and is home to The Open University. Milton Keynes has stunning landscapes, palace estates, restaurants and skyline, making it a truly idyllic place to live in.

Hear From Our Customers
Jyothish Thomas
16. September, 2021.
Excellent service and friendly mover I had to move the time of the move due to scheduling conflicts,the staff at the phone helped sort that out in minutes at no additional cost. Mark, who helped me move was very friendly. I didn't realize how much I needed a conversation about philosophy and discrimination mid move until I had one. 10/10 would move again
Lorna
16. September, 2021.
Excellent moving company Movers Direct were excellent. Their inventory tool was very helpful in preparing for a quote. Nicola was prompt in responding to any queries via phone and email and it felt like everything was under control. The actual move was seamless and the two movers were very friendly and helpful. The price was very competitive.
Darrell hilliar
25. August, 2021.
The guys were great. We had a lot of boxes over and above the furniture plus a lot of garden plants and heavy furniture but managed to finish in two trips. Would definitely recommend
Mark Childs
23. August, 2021.
I would thoroughly recommend Movers Direct. They were entirely understanding and flexible about the issues with planning ahead due to problems with exchanging and completing and were excellent at communicating (and reassuring me) throughout the arranging of the move. The removal people were efficient and friendly, which is important when you're inviting people into your home(s). They were also 40% cheaper than the other three quotes I got for the move. I've already recommended them to my family members about to do their own move.
A very good service. Arrived promptly and loaded the van very quickly and efficiently.
Mr Peter Deadman
20. August, 2021.
Stress free Very organised, efficient, polite and considerate team - having the packing service made our move a lot less stressful
Liam Jewison
20. August, 2021.
Professional and efficient. Mick and Mark were absolutely outstanding, on what was a really difficult move. The professionalism was outstanding, and they made the day so so much easier, thank you, will be recommending you in the future. Liam
Robyn Pearce-Jones
15. June, 2021.
Movers Direct - recommended Movers Direct packed and moved us last week. Great service right from the 1st contact, they really took the hassle out of moving. Friendly guys who were happy to work to our schedule. Even bought in an extra guy to help unload the vans and get us in our new property faster. Great service, great communication, brilliant value for money.
Jennifer
25. November, 2020.
Fantastic service from start to finish! We were extremely pleased with the service that movers direct provided during our move. From quote, which Damien kindly came out and did for us, to completion day- we had a stress free transaction. Nicola was always on hand to answer and questions I had, always in a kind and prompt manner. Movers direct were very patient and accommodating when our completion date was moved several times. We purchased boxes and packing through movers direct also and they were delivered promptly which proved a great help. The removals arrived promptly on completion day. They were very professional throughout and took great care of our belongings. There were very efficient and kind and the team ensured that the move ran smoothly throughout. I couldn't recommend them highly enough, thank you so much Movers direct!
Clayton W
22. November, 2020.
I highly recommend movers direct. They were very quick & Efficient. It was a stress free move as they had everything under control. They were extremely polite & helpful from the start. 10/10 movers direct. Thank you!
Dedicated and Experienced Team
At Movers Direct, we are dedicated to providing our customers with a successful move. Our success can be attributed to our highly trained team. We train our staff to the highest standards and provide the technical knowledge to ensure they can deal with the most complex of moving services. Movers Direct is one of the best Removal Company specialising in house removals Milton Keynes, but undertake all manner of moving jobs both big and small, We also offer office moving, special furniture moving and packing services.
Making Your Move Stress Free
Here at Movers Direct, We understand that no one size fits all. Each of our customers is different and, will require a slightly different service. That is why our services are tailor-made for each individual. We also treat our every customer with the same level of care and attention to ensure their move is carried out with ultimate attention to detail. Throughout the moving process, our staff will be on-hand to provide the best possible service and make your move stress free. We ensure your house is moved efficiently and carefully as possible, which is why we are one of the best Milton Keynes removal company.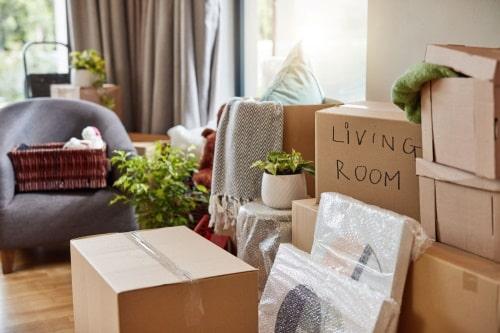 Reliable Removals Company
If you are looking for the best removal companies in Milton Keynes, give us a call or use the "Get a Quote" option and we will provide a great price to you. Our prices are extremely competitive for the level of service we offer, we are a company that can deliver on value for money.